Cement hose apron is used in city, farmland, mountainous area, industry and mine, national defense, etc. The rubber ring produced by our factory is made of all-natural rubber, with advanced technology and various technical indexes exceeding the national standards. It is safe and reliable to use, with complete specifications and no pollution to water and meets the sanitary standards.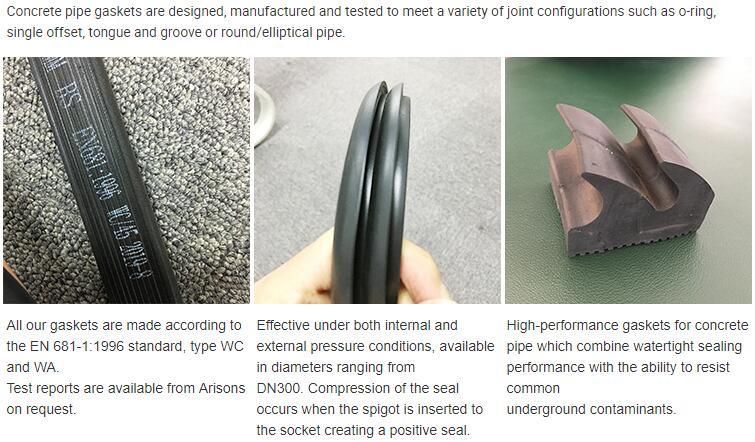 Characteristics of Rubber Seal Ring
1. O type rubber seal ring section structure is simple, high sealing performance
2. Because O type rubber sealing ring installation site structure is very simple, and has formed a standardized, so the installation and replacement are very easy.
3. Through the selection of suitable rubber materials and the appropriate formula design, the realization of oil, water, air, gas and various chemical media effective sealing effect. The temperature range is wide (-60ºC ~ +220ºC), the pressure can reach 1500Kg/cm2 when fixed. (used with reinforcing ring)
4. A variety of suitable for all kinds of materials, size and groove have been standardized, rubber seal ring is widely used in diesel locomotive, automobile, tractor, sealing of construction machinery, machine tools and various hydraulic and pneumatic components, etc., can undertake the sealing of fixed, reciprocating and rotating motion, in the sealing of mechanical products type a rubber seal ring accounts for more than 50%.
According to the demand, can be used to produce high temperature, low temperature vacuum, high pressure and different media of a variety of special purpose seals ring and shaped rubber sealing products.